PMF Executive Director & Team
Stalfana A. Bello, M.P.A.
STALFANA BELLO has been the Executive Director of Physicians Medical Forum (PMF) since 2002. PMF's primary mission is to encourage recruitment and retention of African American physicians in the Oakland-San Francisco Bay Area.
Her vision and leadership of the organization's goals and objectives focus on programs and initiatives related to retaining and increasing the number of practicing African American physicians while eliminating health disparities and improving the quality of life for patients and the overall community. She has worked with the Sinkler Miller Medical Association, the National Medical Association and various hospitals and healthcare organizations in developing policy, healthcare initiatives, and fund development.
Bello received her Bachelor of Arts Degree from UC Berkeley and a Masters in Public Administration from Cornell University. In 2007, she completed an Executive Management Program at Stanford University, Graduate School of Business.
She worked in Municipal Government for the City of Oakland in various positions including Agency Administration Manager for several of the key departments, including the Public Works Agency and the Office of Information Technology. She also worked as a Legislative Assistant in Sacramento for an Assemblyman representing the Richmond area in Contra Costa County.
In addition to reading, her special interests include screenwriting, filmmaking and fund development.
JULIE SHIELDS-STRANE has more than 25 years of progressively responsible experience in administrative services and training working as a paralegal, program/project manager and office manager. She has a strong background in computer software applications and networking, specializing in installation, maintenance, upgrading and configuration of hardware and software. Julie has been involved in community services working with numerous organizations doing event planning, database management for sponsorships and contributions, coordination programs and volunteer services, and public relations and social media marketing. She has excellent people skills and is active with youth, healthcare, and other organizations whose mission is to enhance wellness and education throughout the community. Her special interest, in addition to event planning, includes tennis, gardening and growing cactus and succulents plants. Julie is married and has one daughter.
Doctors On Board Pipeline Program Doctors Rock: Match & Mentor Doctors Rock: Workshop Series (Test Prep, Essay/Writing, Interview/Communication skill building) Doctors On Board Program Virtual External Communications
Program Coordinator/Virtual Coordinator
Proven Human Resources Business Partner with comprehensive executive compensation and generalist experience and strong ability to influence change while building relationships and trust as an advisor. Strengths include managing complex web-based compensation system design, executive and broad-based compensation programs, training and HR policy interpretation/application. Solid oral, written and virtual communication, self-starter, high energy and motivated team player. Proficient in SAP HRMS, Success Factors, Business Objects and QlikView reporting, Windows suite of products.
Teri has extensive years of experience as Director of Operations & Administration, leading cross-functional teams in executing business processes; providing strategic oversight while working proactively & collaboratively with programs, business partners, and product development. She is effective in managing multiple projects/programs, cross-functional team leadership, budgets management and oversight, sales & marketing, brand management, and community development and training use in multiple technology user applications and communications.
Tracey Broadhead Frith, Esq.
Innovative leader with experience developing comprehensive strategies, managing teams, and delivering exceptional results with unique expertise in education. Self-starter who has successfully managed and directed day-to-day operations, developed policies, programs and initiatives which resulted in maximized client satisfaction and loyalty, increased revenue in sales organizations, and victories for legal clients. Strong relationships in the Bay Area corporate, legal, medical, entertainment, media, virtual, community, government, philanthropic, and academic sectors. Especially adept at resolving difficult situations under adverse conditions through consensus building.
Creative and highly motivated event professional and project manager with years of experience in event operations, project and budget management, budget forecasting & management, quickbooks on-line, experiential marketing, concert touring, event promotions, multimedia design, and social engagement marketing
Graduated from San Lorenzo High School
A.A. Degree from Merritt College
Currently waiting on acceptance to SFSU or CSU East Bay
Major: Psychology
10+ years working with youth organizations in education, sports & fitness, and health & wellness
PROJECT COORDINATOR & OUTREACH
Post Baccalaureate, Candidate for Medical School, 2022
University of California, Davis School of Medicine
University of California, Berkeley – Class of 2018
Public Health, Pre-Med
Completed Doctors On Board and Community Health Ambassadors Internship Program
Researcher for Kaiser Permanente
Aspiring physician in Emergency medicine or Orthopedics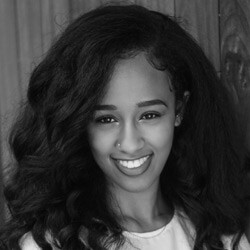 PROJECT COORDINATOR & OUTREACH
Medical Student, University of California, Los Angeles David Geffen School of Medicine
University of California, Berkeley – Class of 2018
Public Health, Pre-Med
I am interested in pursuing Internal Medicine to become a primary care physician. My passions are addressing breast cancer disparities in African-American women. I plan to promote breast cancer prevention and education in a primary care setting. As a physician, I hope to be involved in community health, mentorship, and health disparities research.
UC Berkeley, Class of 2025
Business Administration, Bachelor of Science
Data Science, Minor
Executive of Professional Development, Haas Undergraduate Black Business Association
Interested in pursuing a career in Global Investments or Consumer Wealth Management.
Graphic and website designer
25 years experience