Future Black Doctors National Registry
Our Vision is to develop a nationwide registry pipeline of African American/Black students who want to become doctors.  Pipeline is defined as high school, community college, college/university, post baccalaureate students
To establish a registry that connects and shows African American/Black students who are interested in becoming medical doctors.
To provide data, resources and connections that will help identify and support African American/Black students in their journey to go to medical schools, residency programs, research and other post graduate programs.
To provide data and information to schools, colleges/universities, all levels of governments, healthcare entities, businesses and organizations which encourages all to provide the resources, support and funding to students who want to become doctors in their communities and nationwide.
To use the "Doctors On Board Program" model as an infrastructure for future African American/Black students which encourages and help guide students in their journey to become doctors. This includes connecting students through:
networking
mentorship
educational prep courses
MCAT Prep
coaching
decision making
preparing personal statements
interviewing skills
internships
mock medical clinics
parent/family engagement
scholarships
stipends
emergency assistance
financial responsibility
organizational exposure and development
research and special projects
extra-curricular involvement and initiatives
team building and global awareness
etc. 
To develop African American/Black executive leadership in healthcare that will result in positive and sustainable change in business, policy, workforce, programs, funding, investments, service delivery, negotiations, development, training, capital projects and contracting.
To increase the number of African American/Black physicians in all specialties and research for healthcare service provider entities.
To focus on reducing health disparities, racism, discrimination, implicit/explicit bias and more in providing healthcare that is sustainable.
To register 2,500 or more African American/Black students who want to become physicians in the registry by Winter, 2021.
To achieve funding to support the Future Black Doctors National Registry and the Doctors On Board Program nationwide.
To implement the Doctors On Board Program in at least 4 other cities nationwide in the next 3 years.  The program in Oakland, CA would continue and expand in California.
To maintain a database of students taking the MCAT, admittance to medical school, admittance to residency programs, and other post graduate work (i.e., MPH, MBA, MPA, JD).
To provide data on students who ultimately decide not to become doctors but choose another healthcare professions.
Stalfana
A. Bello, M.P.A.
Physicians Medical Forum
Albert
L. Brooks, M.D.
Physicians Medical Forum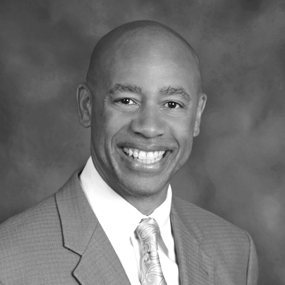 Warren
J. Strudwick, Jr., M.D., M.B.A.
Chief Financial Officer, PMF
Physicians Medical Forum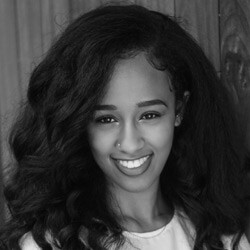 Limi
Ahmed
University of California, Berkeley Class of 2018
Candidate for Medical School 2021
I am interested in pursuing Internal Medicine to become a primary care physician. My passions are addressing breast cancer disparities in African-American women. I plan to promote breast cancer prevention and education in a primary care setting. As a physician, I hope to be involved in community health, mentorship, and health disparities research.
Tijaan
Henderson
University of California, Berkeley, Class of 2023
Bioengineering and Business (Management Entrepreneurship & Technology Program)
I am an aspiring neurosurgeon with hopes to promote health equity in underserved communities. I'm passionate about the future of medicine and utilizing software-guided procedures to promote non-invasive surgical techniques. I plan to take part in solving solutions that combat global health disparities and making medicine more accessible.
Jacob
Williams
University of California, Berkeley, Class of 2024
Molecular and Cell Neurobiology & Cognitive Science
Jacob's goal is to pursue a career in neuro-oncology as well as functional and stereotactic neurosurgery. He is passionate about combating disparities in healthcare that primarily impact minority communities, using his education as a force for change. Currently, Jacob is an undergraduate research assistant in the UC Berkeley DuPage Lab and a nationally registered EMT-B.
Rebecca
Yilma
University of California, Berkeley Class of 2024 Microbial Biology
Candidate for Medical School 2024
I am aspiring to be an OB-GYN physician. I hope to be able to help reduce and address the disparities in healthcare among African-American women, including high maternal mortality rates and poor pregnancy outcomes.
Carleigh
Williams
San Francisco State University Class of 2020, Major in Biology, Pre-Med
Completed Doctors on Board and Community Health Ambassadors Internship, both in 2019
Accepted into UCSF School of Medicine for August 2022
Interested in pursuing orthopedic surgery or radiology
Interested in health education and working with underserved communities